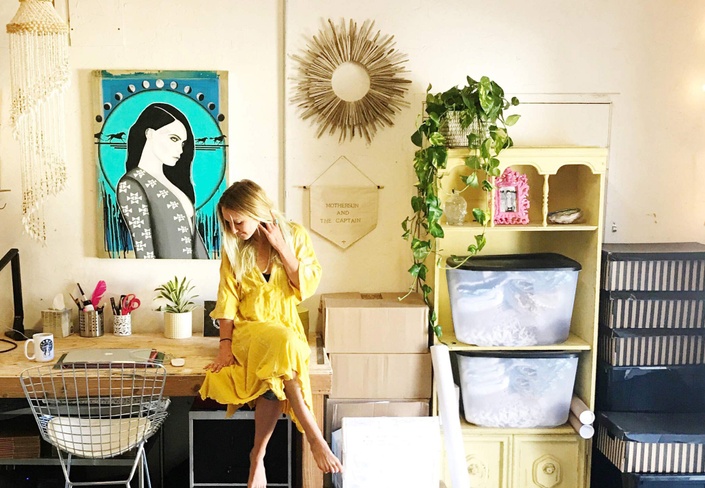 Mothersun Entrepreneur Course
EVERYTHING IT TAKES TO BUILD YOUR DREAM ONLINE BUSINESS
Enroll in Course
Develop a soulful business to make a special impact

on your customers and the world

Create mindset practices and up-level your personal life while creating/running your business

Learn countless technical skills that include building a strategic website that makes you money

Gather a nurturing community around you that will support your business and grow your sales

Thrive doing something that you love and believe in
I believe that being an entrepreneur is an entire lifestyle. In order to be the best business person possible, it is important to focus on skill sets and strategic planning as well as mindset and organization in your personal life. There is so much to do in order to create your dream online business, and it can become really overwhelming fast. With the help from this course, you will up level all aspects of your life. You will receive 4 chapters full of modules that encompass everything it takes to be a successful entrepreneur. You have access to me anytime via emails and Instagram dm's. And when you are ready for the world to see, I will promote you on my own network of followers.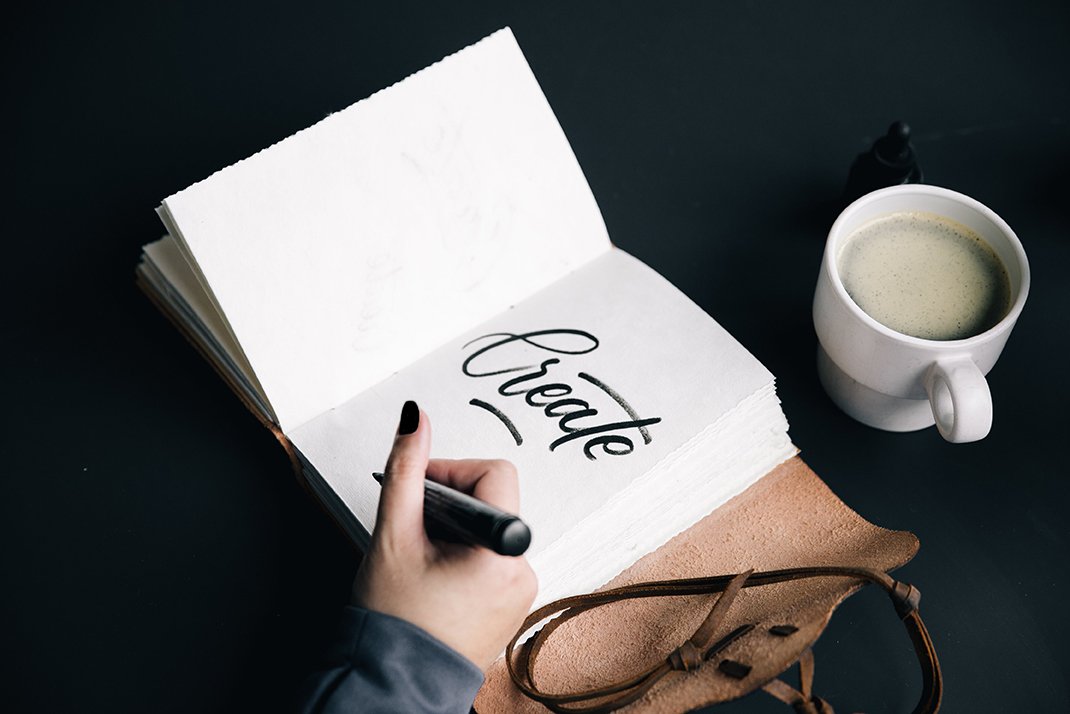 It is important that you have guidance and mentors when you start your business in order to minimize mistakes and create a foundation the right way. Otherwise, you will experience a lot of growing pains and back peddling when you figure out the proper way to do all the things involved in starting, managing, and growing a business. Business Coaches cost tens of thousands of dollars. For a fraction of the price, you can now invest in my Entrepreneur Course that will provide you with detailed instructions for every step of starting your online business. Wether you want to sell products online, provide a local service, open a brick and mortar, or grow your social media account and drive traffic to your site, this course will assist you with every task that needs to be done.

"Lindsey's business course is everything I knew it would be (and so much more!) Originally, I took it to get help building my online brand, but with the skills I learned in her course I was able to feel confident taking the leap when I saw an opportunity to open a physical location as well! Not only is her course worth its weight in gold, so is she. Lindsey is the real deal, an empowered woman on a mission to empower other women! She not only shares her business building toolbox with you, she helps you find the magic inside of you that makes you so valuable to the work that lights you up! This course is an investment in myself that I will see returns on for as long as I choose to. Grateful for this Magic Mama and how she is sharing her gifts with the world!"
- CoCo B, Hair Stylist and Marketing Coach
"The Mothersun Entrepreneur Course is a wonderful road map for a successfully laid out business. Lindsey provides you with all of the must do action items for creating a solid foundation for a beautiful business. I especially love her checklists, and re-read several sections as I worked carefully through her detailed instructions. You can save money, do-it-yourself and learn so much about your target market and your special offering by taking this course before you invest in paying other people to do it for you. I feel more confident about my entrepreneurial heart project succeeding after taking this course!""
- Rara C, CBD Breast Wellness Products
"Lindsey's course is changing my life. I am all of a sudden working on a whole new part of my business that is so clear that it's meant to be. It is inspired by all of this innerwork. It's all just wild. I never could have seen it coming "
- Sarah, Health & Wellness
In these courses, I am sharing with you every detail of how I run my online store and wholesale business. I am thoroughly explaining my entire operation, my vendor contacts, my photo editing apps, my social media tricks, my automated systems, my sales channels and advertising, literally everything I do within my business. I am providing an organized tool box full of a plethora of knowledge down to every detail of how I run my 6 figure online store and wholesale business.
EVERYTHING IT TAKES TO BUILD YOUR DREAM ONLINE BUSINESS
Before you create your products and/or services, you have to figure out who your customer is, what they want, and how you are going to solve their problems. We will start with discussing who your perfect customer is so that you can solve their problems.
Who is this Online Course For?
You have a brick and mortar, a service, or a personal brand and you are ready to up-level by selling more online and obtaining more social media presence.
You have an Etsy store and want to move your business to a website.
You are ready to believe in yourself, let go of everything that no longer serves you, breathe love into all that you do, and NEVER STOP.
You dream of running your business online from home, or your favorite coffee shop, or your beautiful office or art studio, or anywhere in the world!
You have launched a product or service, but your website isn't working for you and your sales aren't growing.
You are a creative mama and you don't want to go back to your old job so you can be with your children.
You don't know how to build a beautiful Shopify website.
You need guidance with sales channels and how to connect with your ideal customers.
You need help with producing the best photographs of you and your products for your online store and beautiful marketing campaign.
You are open to the possibilities of feng shui and mindfulness in order to accept the abundance that the universe has planned for you.
You are ready to quickly beautify, organize, and grow your Instagram account so that you can welcome infinite customers.
You need help building a wholesale and retail business with the proper price points.
You have a service to offer but need to connect with the right demographic.
YOU ARE READY FOR A LIFE THAT BRINGS YOU JOY AND PROSPERITY!
What Else Is Included:
Email power sessions to answer any questions you have throughout the course. You also have access to me via DM on Instagram.
When your business is ready and you have implemented what you learn in the course, I will share you and your business with my network on Instagram.
Step by step schedule and system teaching you how I launch collections and make tens of thousands of dollars each month.
How to keep your email marketing campaigns from ending up in the promotions folder in Gmail where they will never be seen.
A crafted and formulated Financial Projections excel spreadsheet that includes a budget for creating your collection launches.
How to build proper blogposts and find your long tail keywords to boost traffic to your site.
How to utilize Canva.com, Unfold, and Over.
How to create an automated email sequence.
How to create an abandoned cart email sequence to secure lost sales.
How to fall in love with money and become financially wise.
How to grow a wholesale business as well as a retail business at the same time.
Step by step videos to guide you through building your own Shopify Store; creating your new Instagram marketing campaign; photoshop tricks and photo editing; producing awesome product shots and Lookbook shoots on a budget; how to research and develop your products with little to no investment; and making your website SEO searchable.
A legal Module made by attorney Natalie Puglisi where you will learn how to legally set up your business, protect your content, and what legal documents you need for your website.
Learn how to grow and operate your email list.
Learn how to create an email marketing campaign in Mailchimp.
Receive guidance for superb customer service and how to keep life long customers.
Resources to Amazing Articles and People to Help You Become the Best You.
Specific sales strategies and sales funnels.
I will provide you with my Instagram Schedule and My Wholesale Selling System.
I Will Teach You How I've Grown My Community to over 20k REAL Followers.
Digital Marketing Resources.
Intro to Facebook Business Manager, Instagram Shop, and ads.
Guidance so you can run your business smoothly and successfully.
My list of all of the business podcasts, business blogs, and audio books that have helped me on my own Entrepreneurial Journey.
Constant Support! I will assist you in the whole process, so we will have email access in order to communicate and support you.
A feng shui course by The Feng Shui Collective so that you can get your home and office clean, clutter free, organized, and ready to help you bring in the abundance.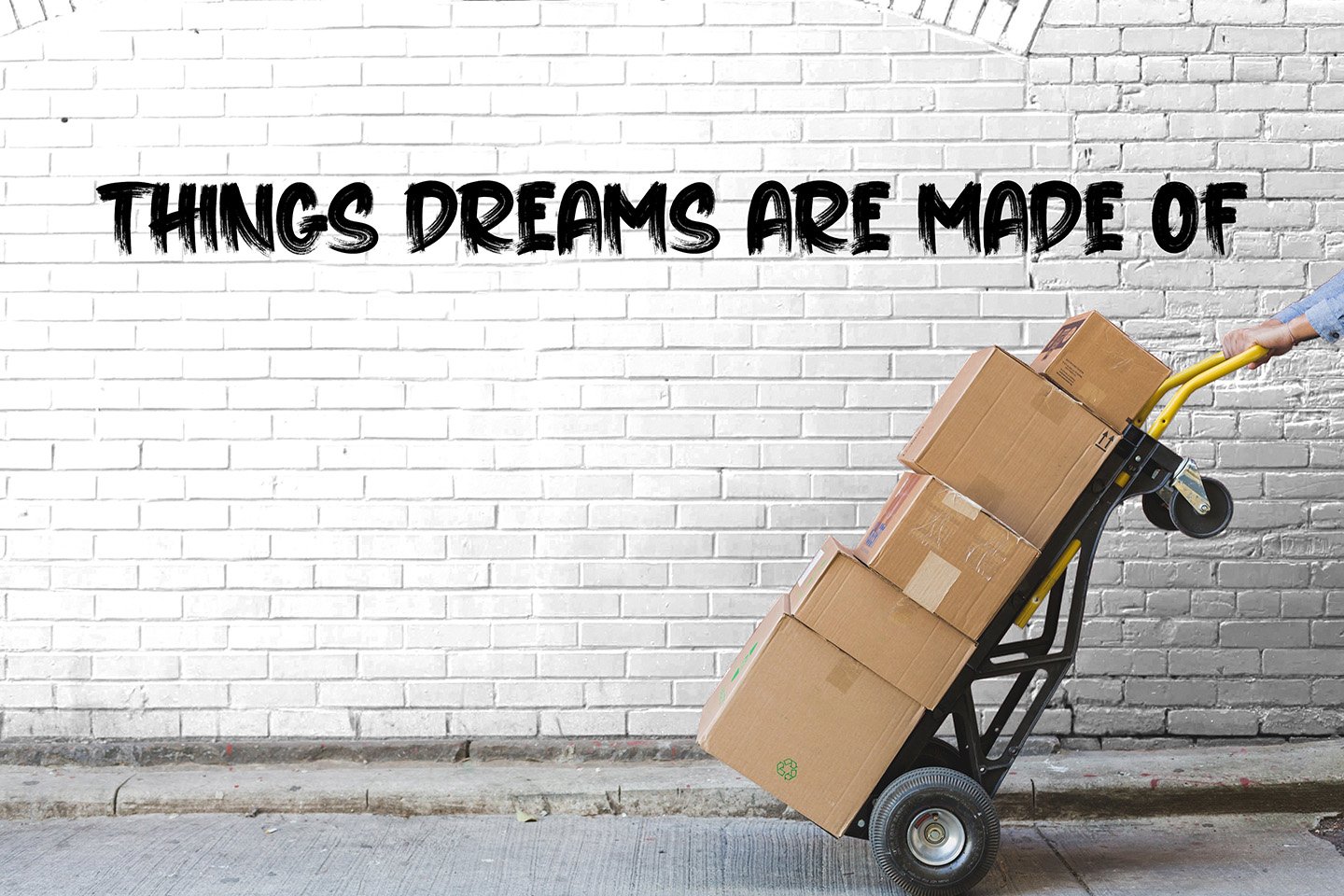 "Your Course is so great!! I actually signed up for a program that was way more expensive than yours and it did not have nearly the value that you bring."
- Tera F, House Organizer
"Lindsey's entrepreneur course is an exceptional step by step proven process for taking your business idea from start to success. She literally walked me through everything I needed to set up and launch an online platform that is professional and stands out. Her journey and experience are truly inspirational and the methods she utilizes to run a successful online business is proof that this course will help you tremendously. She showed me how to take my wave sculpture business to the next level! She covers each and every step to create a beautiful and very functional website on Shopify as well as a specific intentional social media presence and all the technical aspects of a smooth running organized business. I highly recommend this course for anyone looking for a user friendly guided process to launching an online business. Thank You So Much Lindsey!"
- Michael M, Wave Sculptor
"The in depth info and resources you provide are top notch! I mean wow, all of the additional articles to read and such detailed videos, so good. And, your ability to share so much by stepping me through each component has made it so easy to understand. Thank you! Thank you! Thank you! I am already excited for the possibilities and already adding more SEO rich content and keywords to our website. Can't wait for the marketing part, that has been where we struggle in the past. Oh, and reading through your Mindset, Manifestation, and Feng Shui Magic Course again also reminded me to focus on those daily affirmations and overall mindset. Helping SO much!"
- Angela M, owner Eco Womb
"I started the Mothersun Entrepreneur Course during my "maternity leave," before even knowing the format of my to-be business. All I had at the time was an idea...a vision. This course totally helped bring that vision to life. Without knowing or understanding the process of building my business, this course made sense to me. It spoke to me, yelled to me, motivated, inspired me, and it's even more clear to understand, learn and grow. Lindsey is a constant shine to my business...and to me."
- Amy, Children's Boutique
"This course has changed my business and my life. Registering for this course was by far the best decision I made in respects to expanding my business but also for investing in myself and my dreams. The things I have learned, I really had no idea what I was doing before and Lindsey literally walked me through every question I had in my mind...it's all right there in her course. I am forever grateful to have a mentor like her in my life."
- Cayla, Clothing brand
"Seriously, your course has been the most amazing life saver, guide, and inspiration. So thankful"
- Samantha, Non Profit Owner
"This course has been such a game changer for me. With Lindsey's help, I launched my new business and made $1,000 within the first hour! It has given me the tools to confidently take my business to the next level using a number of systems that help generate consistent growth. Lindsey not only guides you through a step-by-step understanding of Shopify, SEO, Photoshop, social media, etc., but she emphasizes the importance of maintaining a healthy work/life balance and mindset. Working for yourself isn't easy. It can be a constant emotional rollercoaster of stress, excitement, money, and so much more. However, owning your own business is also one of the most gratifying feelings in the world and this program has provided me with the knowledge to maintain steady growth, organization, and expansion within my business. I would highly recommend this program to anyone who is about to launch their own business, or currently has a business that they want to take to the next level. I am so excited to continue applying everything that I have learned in this program to my new business!"
- Veronica C, Clothing Designer
"Since finishing your course and following your advice in the beginning with daily affirmations and gratitude and a little house feng shui, NO JOKE so many things have come into alignment and are happening in my life on so many levels including my business."
- Danielle K, Hand Bag Designer
Your Instructor
I started my first business over 10 years ago. I was 24 years old. I had a degree in art studio in which I specialized in fine art oil painting and screen printing. After studying art at the University of Bordeaux and seeing the super unique French street clothing style I moved back to Santa Barbara and got my first job out of college in the marketing department of a luxury retail online store. There I learned how to run the backend of a major online retailer, how to produce product shots for the site, and how to create seasonal marketing campaigns. But there was something inside me that reminded me I had my own dreams and I didn't know how much longer I could help build someone else's dream! So, I moved on after a few years to start my own graphic tshirt line. Back then, Squarespace and Shopify were very new to the market. You had to pay website developers the big bucks to code an online store. I saved my money and paid $15,000 for a website that never made me a penny. I turned my focus to my screen printing shop I had developed during the same time and became a successful print shop owner in Santa Barbara. We printed jobs for companies all over the country. I had employees, interns, and contractors. Around the time I gave birth to my daughter, Soleil, I sold my printshop and focused on motherhood for the first two years of her life.
When Soleil was almost a year old, I was ready to rebirth my career. A client of mine was running an online store on Squarespace. I loved it and started to build sites for myself and my clients. I launched my second business, Mothersun and the Captain, on a clean Squarespace site. My first products were trucker hats and a breastfeeding tank I had developed for myself so I could breastfeed Soleil on the go. When I had sold my shop a year prior, I kept one piece of equipment: my hat press. I knew how to print hats and I knew how to get my tanks printed by one of my fellow printers here in Santa Barbara. So, it is just what I did. I was barely on Instagram and I might have had 1,000 followers at the time. I had never had an online presence before and I certainly had not marketed myself on social media. I dove in for the sake of my business and learned how to market strategically. I also started to run my clients' Instagram marketing. And over time, I have been able to leverage my Instagram marketing to increase my sales from my store.
I am going to teach you exactly how I did all of this and how I make 5 figures each month. I now live such a fun life, working for myself in my sweet art studio by the sea, calling the shots, and making my own schedule. I have THE MOST amazing customers a woman could ask for and I have an Instagram community that supports me in so many ways. I have made the mistakes, I have figured out the troubleshooting, the website building, the online advertising, the tricks to making your social media account look badass and how to connect with your people. I have so many tricks and over 10 years of entrepreneurial experience and I am so excited to guide you to living your dream of selling your creations online. So let's dive in!!
I have learned how to implement the right systems, hire the right people to help me, and increase my income substantially. I create my own schedule, work with AMAZING customers, and take time out for myself whenever I want to! The most fulfilling part of all of it though, is building this beautiful community of women and connecting with them on a really special level.
You CAN Have A Business You Love!
You DESERVE To Have Freedom Every Single Day!
Investing in your business is a big decision. And not one to be taken lightly. I've spent a lot of time and money on tools, systems, education and formal coaching to learn the keys to growing an online business. Why not get support from someone who has already done the work and knows how to speed up your timeline and reach your financial goals more quickly than doing it all on your own? I know you can do this. The Freedom you want in your life and business is waiting for you. I would love to bring you into my world!
XOXO
Lindsey Mickelson Hoadley, owner of Mothersun and the Captain
Frequently Asked Questions
When does the course start and finish?
The course starts now and never ends! It is a completely self-paced online course - you decide when you start and when you finish.
How long do I have access to the course?
How does lifetime access sound? After enrolling, you have unlimited access to this course for as long as you like - across any and all devices you own.
What if I am unhappy with the course?
We would never want you to be unhappy! If you are unsatisfied with your purchase, contact us in the first 30 days and we will give you a full refund.